Kia Ceed Sportswagon Plug-In Hybrid
Enquire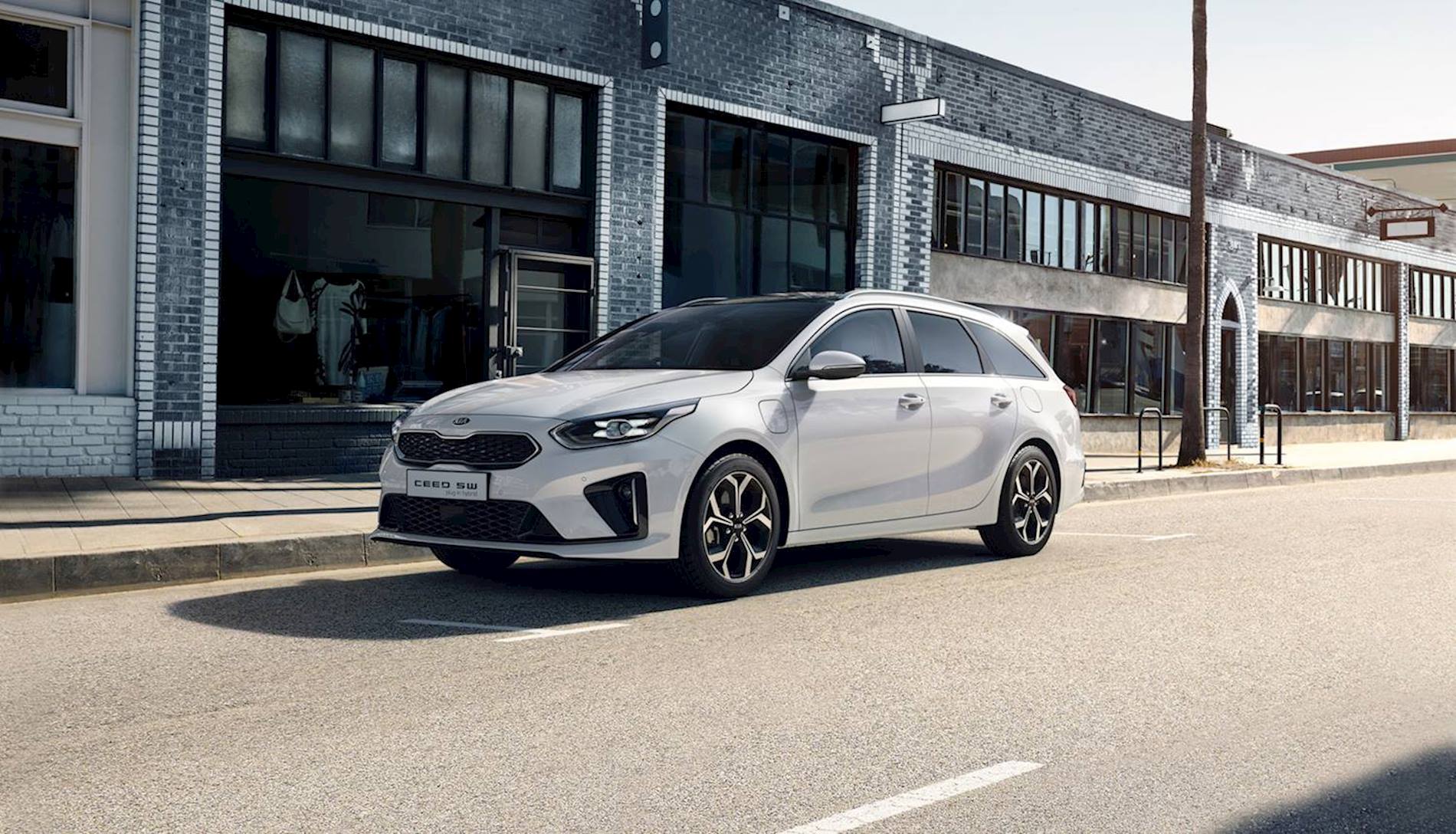 The Kia Ceed Sportswagon Plug-In Hybrid
from £29,995
Modern Hybrid Solutions
Regenerative braking technology harvests kinetic energy that recharges your battery pack while braking. The Coasting Guide analyses your route to let you know when to take your foot off the pedal. The Virtual Engine Sound System activates in electric-only mode to safely alert pedestrians of your presence.
Charging Made Easier
The new charging indicator is located on top of the dashboard. That way you can see it from outside the car and tell whether your car is fully-charged without having to get inside.
Modern Interior
The roomy cabin is designed around the driver. The 10.25" navigation touchscreen is integrated in the horizontal design of the dashboard. Information is displayed in high-definition, including turn-by-turn navigation instructions, audio information, phone calls and more.
Conquering Space
The battery pack is located beneath the rear bench so it does not take up valuable cargo space. The Ceed Sportswagon Plug-in Hybrid provides 437 litres of luggage space, and up to 1,506 litres with the 40:20:40 split-fold rear sears folded down.
Ecological, Economical and Dynamic
The new powertrain combines an 8.9kWh lithium-polymer battery pack, a 44.5kW electric motor and an efficient 1.6 GDI (gasoline direct injection) engine with a six-speed double-clutch transmission. The output is impressive: a full 141 ps for 0-100kmph acceleration in 10.8 seconds.
GALLERY
EXPLORE THE Kia Ceed Sportswagon Plug-In Hybrid