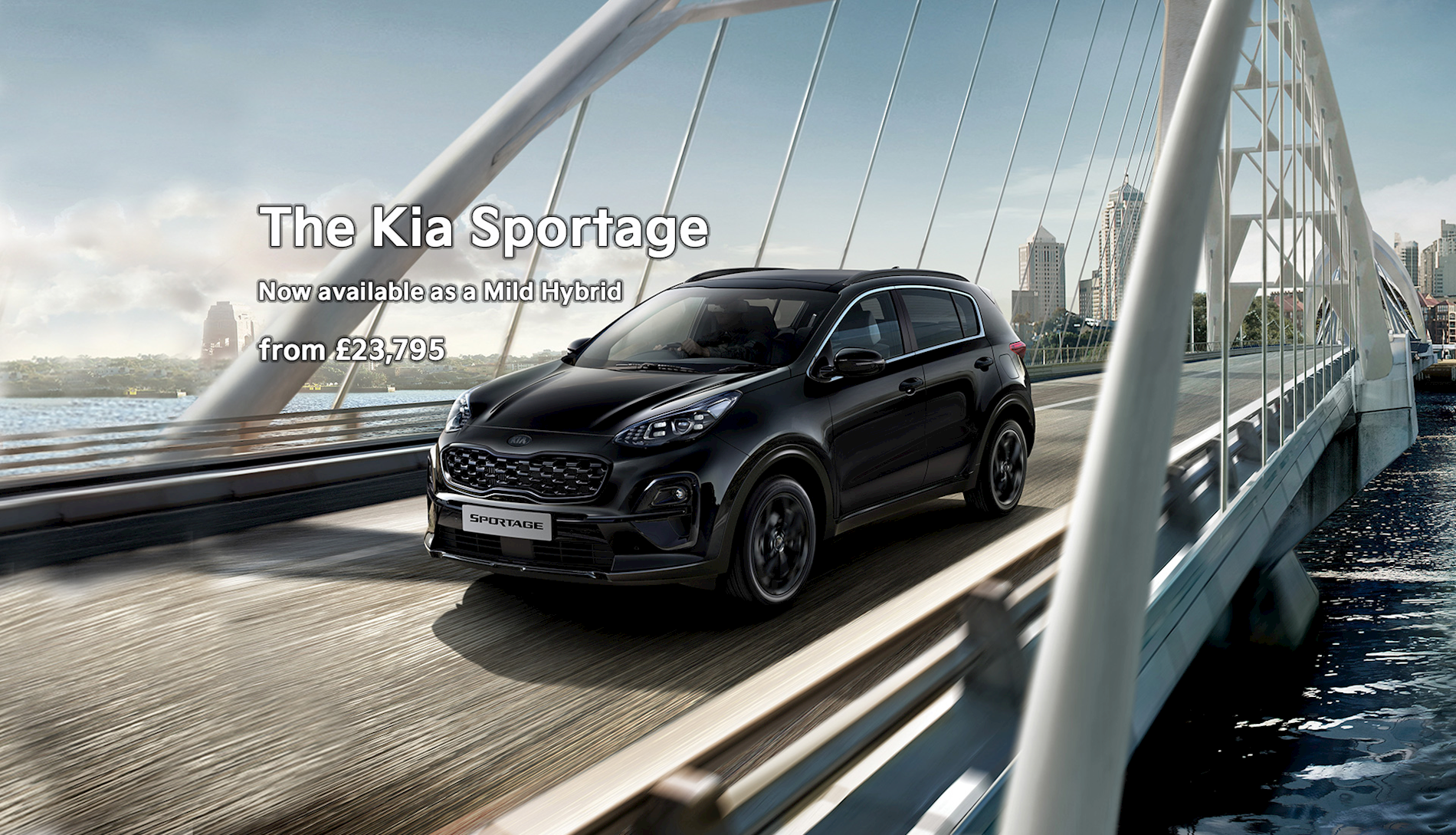 The dynamic design gives you the power to make a statement every time you get behind the wheel of the Kia Sportage. From the head-turning, impressive side profile to the stand out sporty front with the signature Kia grille and elegant chrome window trim. The striking rear design and sweeping rear lights finish it off with brilliance and flair.
The New Kia Sportage flaunts SUV-like attributes. From the striking appearance and solid stance, sweeping lines and intense features create a powerful profile.
The inside of the Kia Sportage comprises soft-touch and sophisticated finishes. The ergonomic design of the cockpit is designed entirely on driver convenience and comfort, with everything strategically placed for ease of view or use. Meaning your attention won't deviate from the road.
Mild Hybrid technology is introduced to the range with a 1.6 CRDi diesel engine and 48-volt lithium-ion battery ingenious pairing. The EcoDynamics+ mild hybrid system directly contributes to reduced fuel consumption and lower emissions. When accelerating or driving uphill, the 'e-system' uses energy from the battery to provide the vehicle with torque assistance and when braking or decelerating energy from the vehicle is used to recharge the battery.
GALLERY
EXPLORE THE Kia Sportage