What finance option should I choose? PCP or HP?

So, you're in the market for a new car. You've done your research online and you've been down to the showroom to take a look. You picked the car you want, been for a test drive and you absolutely love it. The final question remaining is how to purchase? Unless you are lucky enough to have the cash in the bank, you're probably looking at the finance options.
Here is a brief a run through the two most popular avenues, Personal Contract Purchase and Hire Purchase.
PCP
The way PCP works is to first leave an initial deposit, then finance a portion of the car normally over 36 months with a deferred lump at the end. (Often referred to as the guaranteed future value)
You need to select an annual mileage as this is what will determine the amount for the GFV.
When the term is finished and the GFV is due you have 3 options.
Retain - Pay the lump sum and keep the car as it is now fully paid for.
Return - Hand the vehicle back subject to mileage and vehicle condition.
Renew - This is most popular option as it is where you upgrade your car accordingly based on any equity you may have gained when you part exchange your current car.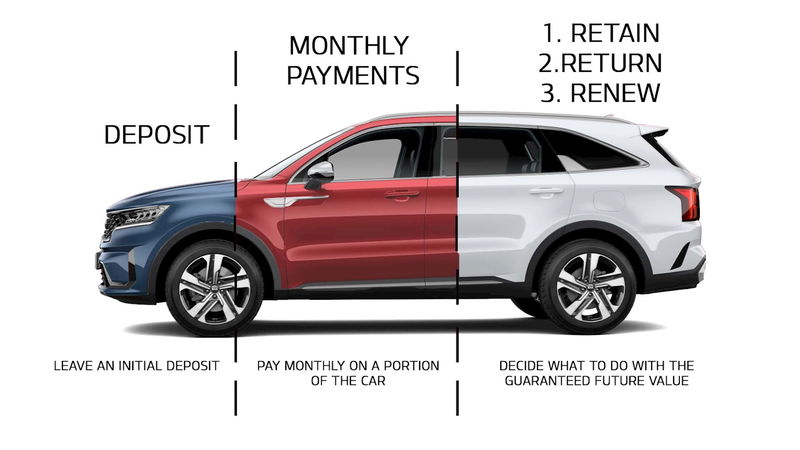 Benefits to PCP
In short, the main benefit of a PCP agreement is the low monthly payments, this is because you are only paying towards a portion of the car as opposed to the whole thing.
Another plus is that you have the option to change your car more frequently. Not unlike a mobile phone contract in the sense that if you prefer to have the latest model available, then the flexibility of a PCP agreement prompts you to part exchange sooner than a HP would.
Changing a car early can also mean lower maintenance costs as you are changing the car before things have time to go wrong or need replacing like tyres or brakes.
Often manufacturers offer deposit contributions and low rate finance options when buying new cars on PCP. This is to encourage new car sales, but it can make for great deals and even lower payments.
HP

Hire purchase is a very straight forward way to pay for your car. Simply pay your deposit and select the term. Terms can vary between 24-60 months, with longer terms reducing the monthly payment. Once you have made all the monthly payments this car is yours as it is fully paid for.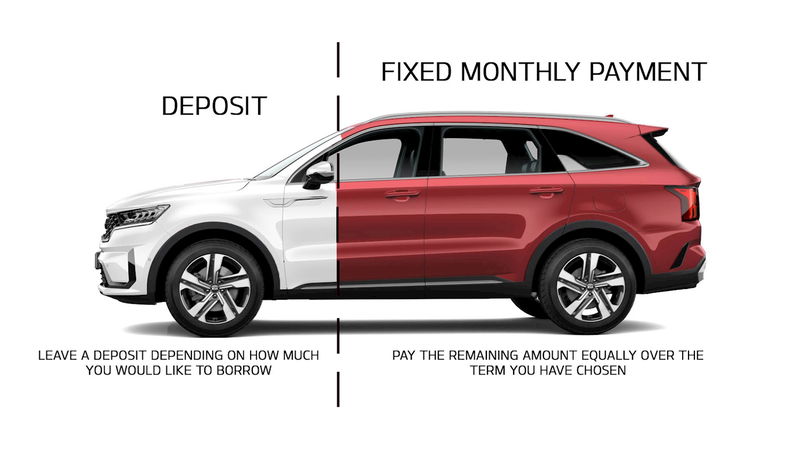 Benefits to HP
If you are the sort of person who likes to keep things simple, then HP might be for you as there are no mileage plans or balloon payments involved.
Cars often come with large warranties these days such as Kia's market leading 7 years. So, if you want to keep your car long term then financing over a longer period won't be a problem.
So which one is better?
Generally speaking, when buying a car there are other factors to take into account such as the interest rates being applied and the deal the dealership is giving you.
However, if you are looking at a brand-new car, then it is more than likely you will receive better interest rates and deposit contributions than on a used car.
There is still a place for hire purchase though particularly in the used car market where there is a more even playing field.
In conclusion it really depends on what car you are buying and your personal situation or preference.