Guest Blog: Danny Gee from Drive Tribe "THE KIA SORENTO PLUG-IN HYBRID: A BIG, VERY FRIENDLY GIANT"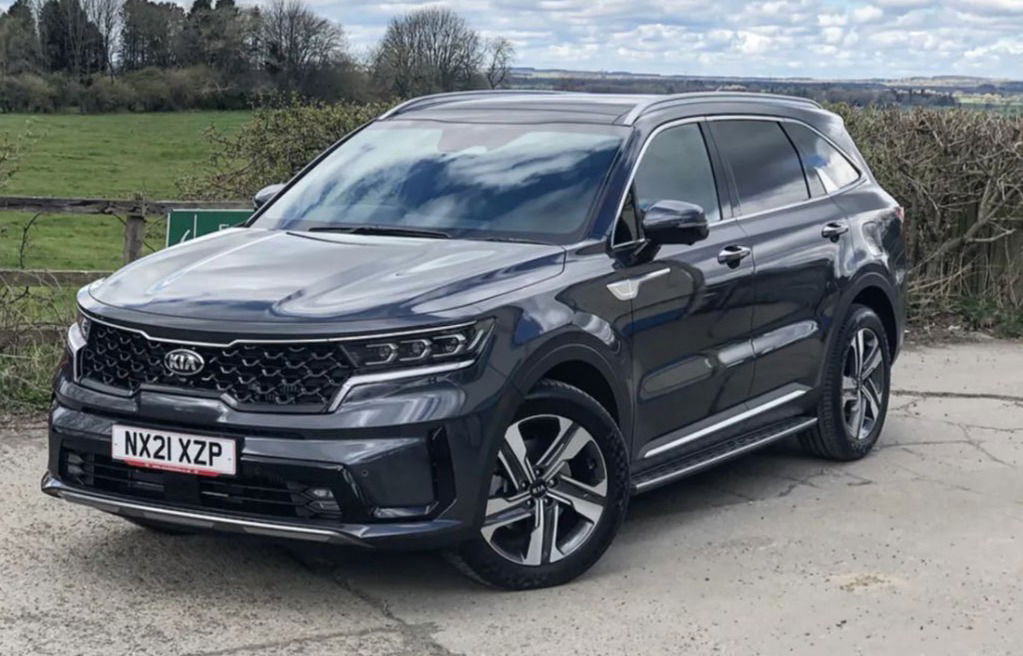 Last weekend we lent Danny Gee from Drive Tribe the All-New Kia Sorento Plug-In Hybrid 4, for the weekend. In return, he wrote a cracking review of the car! Here's what he had to say about his experience:
"THE KIA SORENTO PLUG-IN HYBRID: A BIG, VERY FRIENDLY GIANT"
"An SUV as big as a house, but one that buys free-range eggs and does meat-free Mondays"
"It's naff luck that the boom in SUVs kicked off about half an hour before the world decided it was time for paper straws and polar bear adoptions. If we're looking to do the planet a favour and cut on emissions, the big, petrol-necking 4x4s never really stood a chance.
There's a still a place for them yet, though. The new Sorento plug-in hybrid, Kia's latest and largest motor, is the freshest hopeful to throw battery power into the mix and please both sides of the argument.
But in doing that, they might have done much more than just tick a box.
SORENTO IS SOUTH KOREAN FOR SIZE, APPARENTLY
It's a whopper of a car, so the bigger-is-better brigade is well catered for, and one that looks smart. Not in a 'that's decent for a Kia' kind of way, either."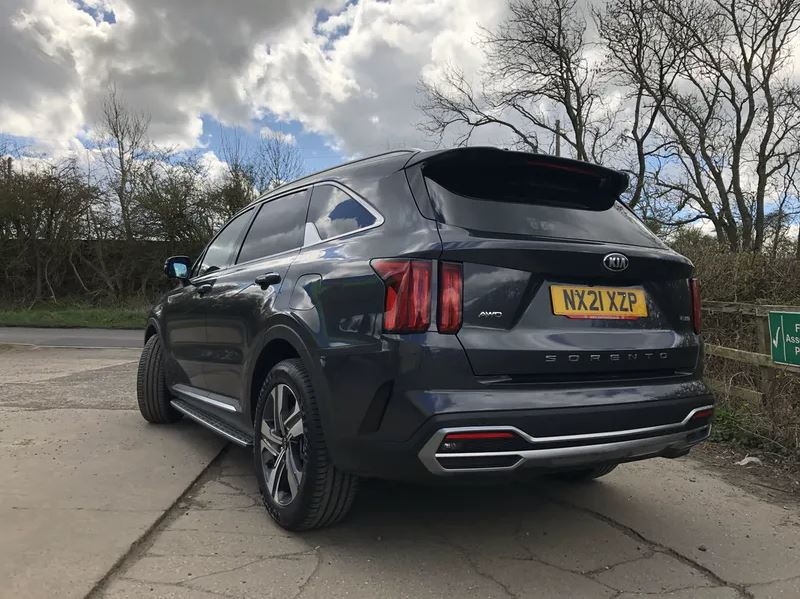 "-size on that"
"The bold frontend and bonnet bulge draw looks, while the top spec's 19-inch alloys and tinted windows hold them. This one had the optional running boards as well - unless your south of five foot, they're basically cosmetic but do add to the Sorento's appeal.
If we're being honest, there are plenty SUV drivers who buy in for little other than the Lady Gaga-in-a-meat-dress effect - to rule out any chance of not being noticed. Here's a car that does that, but also plenty besides.
IT REALLY IS WHAT'S INSIDE THAT COUNTS MOST
Once you've stopped gawping at the sheer size of it, you'll jump in - almost literally due to ground clearance - and find more to like.
The strong exterior isn't just a trick; the inside has even more swank to it. Especially so in the highest-spec '4' model that I was given. The black leather, metal-effect surrounds and textured panels give the impression of something much fancier than a sub-prestige model

The seats themselves are some of the comfiest and best positioned that I've found on four wheels, with full electric controls, lumbar support and hot-cold functions. There were also zero complaints at the multi-function sunroof overhead.

I was properly chuffed at the thought of my test drive taking me nearly 300 miles up and down the country in one day. That buzz was shared with my girlfriend, too, who within minutes of getting in had one hand on a Costa fruit cooler and the other on the Bose sound system.

THE FULL FAMILY WILL BE SOLD

In fact, it might be one of few machines to suit passengers just as much as drivers. A good job, then, because there's room for six of them in addition to you. Those in the middle row get blinds - ideal for a car that'll find itself in no one else's shadow - and unless you're in the centre spot, the same heated seats as up front. Big brownie points for mam and dad."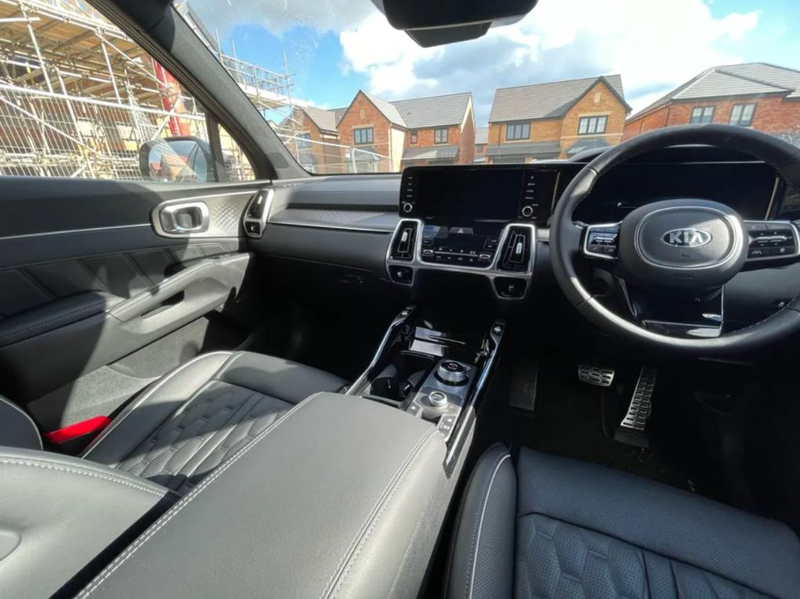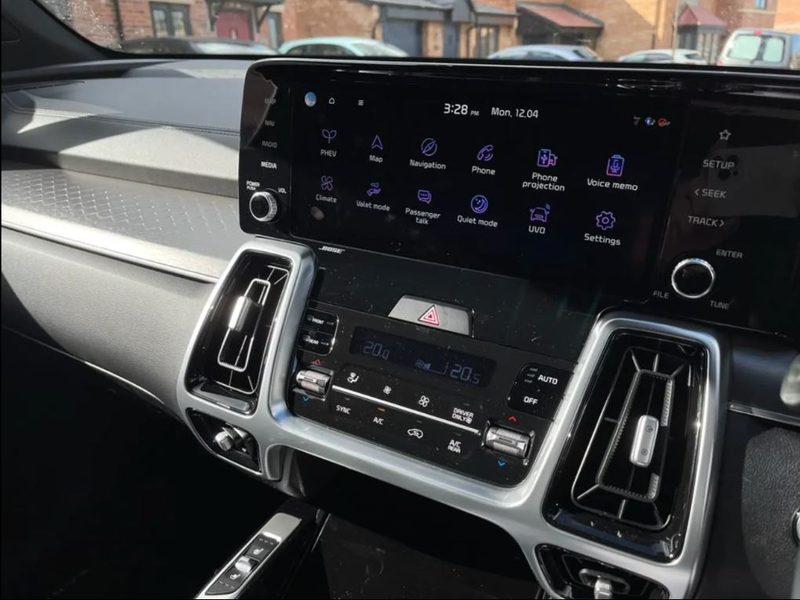 "Also, the two retractable seats in the boot offer more legroom than I've seen in other seven seaters, along with their own heating controls and USB ports for charging the kids' iPads and TikToking the whole lot from the back.
There's even a 'Passenger Talk' system that picks up the driver's voice through a mic and pumps it into the rear speakers. Could be a handy feature, seeing as the furthest-back passengers are practically socially distanced.
The 'who would ever need a car this big' argument has got no chance.

IMPRESSIVE PERFORMANCE FOR A STEG OF A CAR

Driving is seen to by a 1.6-litre petrol turbo and 13.8kWh battery, which power all four wheels and double up to the tune of 261bhp. Ideal for a hot hatch, you might think, but something that could park between two houses and be mistook for a three bed with a reg plate?

Actually, it's every bit as much as the Sorento would want. The battery gets it underway with all the urgency of a dog triggered by the doorbell, before the engine kicks in and carries it to 60mph in just over eight seconds. Quicker than you'd need a car of this size to be.

The leccy alone does about 30 miles - enough to get most drivers to work and back at least. And with a rapid charger, an empty battery is topped up inside four hours so there's plenty opportunity overnight or even at the office.

If there's one slight drawback to the hybrid setup, however, it's the on-board comp's delay in picking engine or battery when joining roundabouts and junctions from a rolling start.

MAYBE SORENTO ACTUALLY TRANSLATES AS SMOOTH

The otherwise surprising pace and steering composure more than make up for that indecision, mind. Even on the twisting, 60-limit country roads, it was a doddle to keep inside the white lines."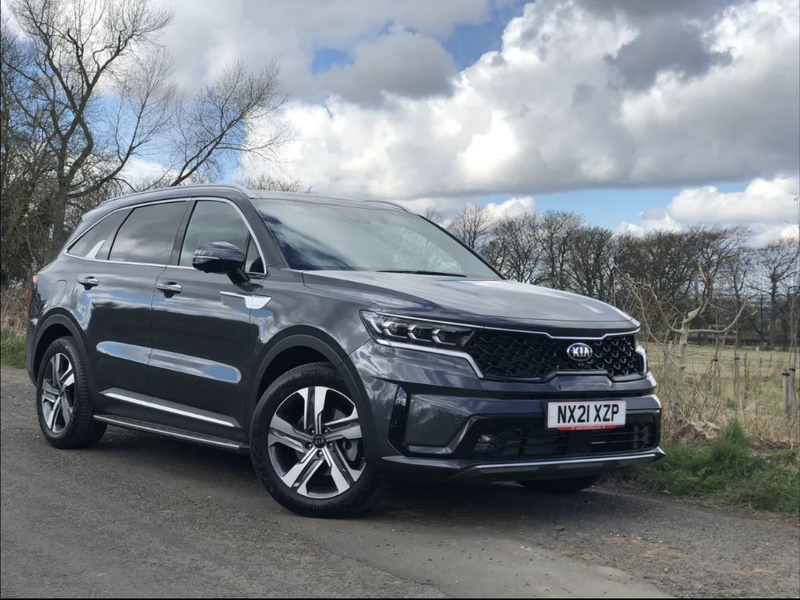 "- The Sorento is a looker and a doer"
"But it must be said that it's best enjoyed on a more relaxed drive. This, from someone who's no stranger to blasting the horn or effing and jeffing behind the wheel, is important. The Sorento was like a sedative.
Usually, the thought of a traffic jam summons the above behaviour. And yet, as I hit the stop-start of the A1 on my return leg, it was the exact opposite.
With the sunroof open, air-conned seats blowing away, adaptive cruise control set and the Beatles blaring out of the surround sound speakers, it was really, really hard to be bothered. My involvement barely went beyond giving Paul, John, George and Ringo a hand on the chorus.
Even parking the Millennium Falcon of family wagons was effortless, with a reversing camera and 360-degree view of the car from above doing the leg work.
Yes, it's over £50k, but with much more appeal and usability than cheaper alternatives, and bags of extras over similarly priced rivals from Volvo and co, it's a pill worth swallowing for families wanting the lot. And there's the added eco-friendliness of the plug-in version. The Kia Sorento is some package."
To read more of Danny's work, view his profile here.