There are so many questions surrounding the world of electric cars. Here we are going to cover the frequently asked questions on Charging an Electric Car and hopefully give you that confidence to Stop Wondering, Start Driving.
How do I charge an electric car at home?
In the UK, most of the electric car charging is done at home. It tends to be the most convenient and cost-effective way to charge. You can charge your electric car using an ordinary three-pin plug, but it can be done three times faster using a dedicated home EV charging point. Simply use the charging cable that comes with your electric vehicle, plug it directly into the car, then plug it into the wall charger. It is as simple as that.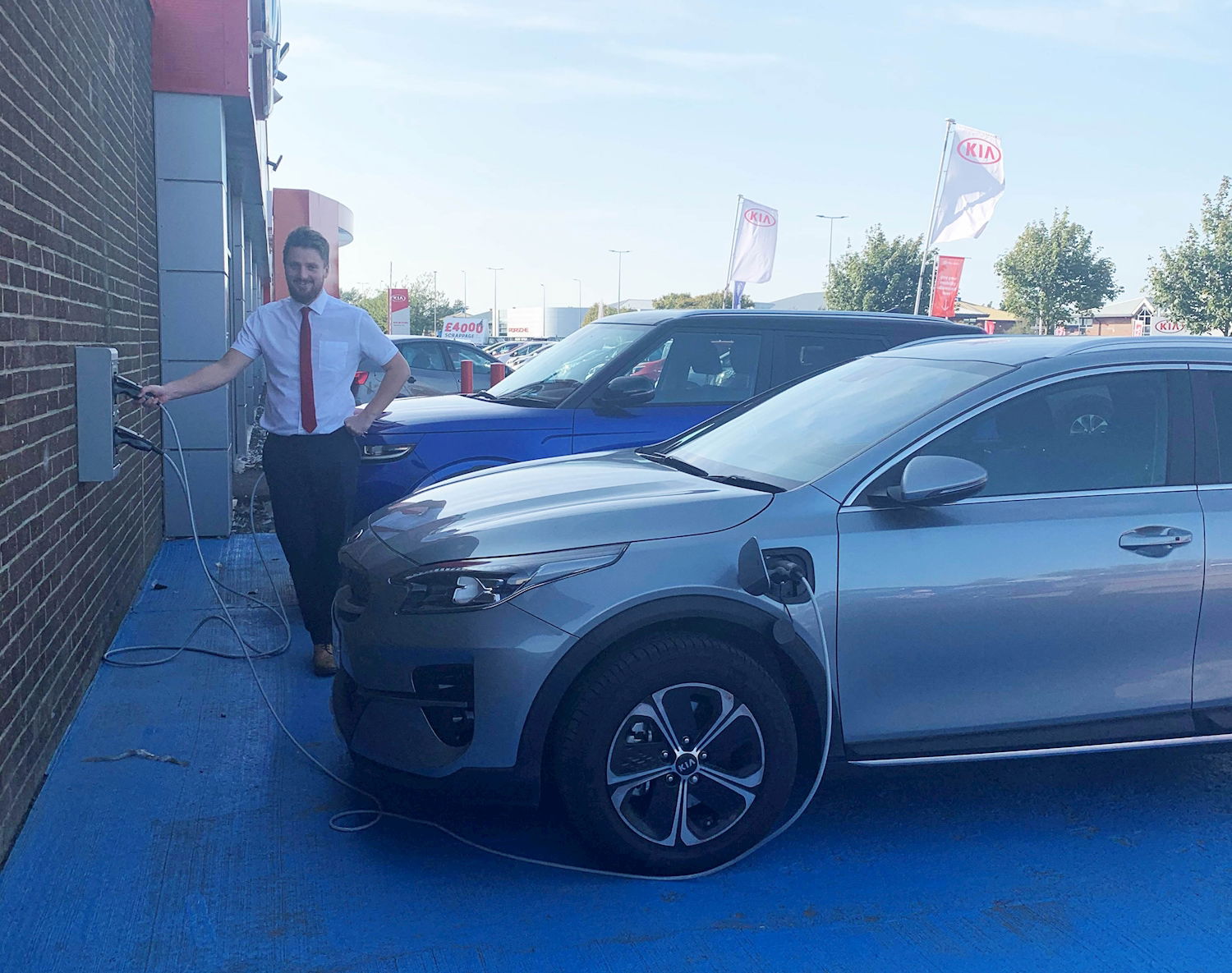 Are there different charging points and connectors?
Yes. There are different charger types you can use when charging an electric vehicle. 'Slow', 'Fast' and 'Rapid'. There are also different connectors within each of those categories due to the low or high power and for AC or DC charging. Check out the grid below:

>
Slow charge connectors
3-pin 3kW AC
Type 1 3-6kW AC
Type 2 3-6kW AC
Commando 3-6kW AC
> >

fast charge connectors
Type 2 7-22kW AC
Type 1 7kW AC
Commando 7-22kW AC
> > >
rapid charge connectors
CHAdeMo 50kW DC
CCS 50-350kW DC
Type 2 43kW AC
Tesla Type 2 120kW DC
What type of charger do I need for my Kia EV?
Currently all of Kia's Range have a Type 2 connector. This is what you would look for when searching Zap-Map for local chargers or when you are planning a long journey.
However the fully electric vehicles, including the Kia e-Niro and the Soul EV, also have the ability to connect to 'Rapid' charge connectors. Both vehicles have the CCS charging standard, which is a combined AC and DC inlet port. The top half of the inlet is for the Type 2 Connector for home charging or at slow and fast AC points. The lower part of the inlet then comes into play to carry high power during rapid DC charging from a CCS connector. Using a Rapid Charge Point can allow your Kia EV to reach 80% charge in under one hour.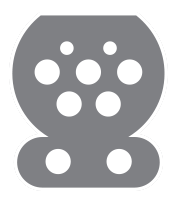 How can I get a charger at home?
There are many companies that can safely install a home charging point for your electric vehicle. The price can vary depending on the brand and also if you can receive the OLEV Government Grant.
A home charge point from Kia's Electric Charging Point partner, Pod Point, can be installed from as little as £450 with an OLEV Government Grant. You can choose from a 3.6kW charger which will charge your fully electric Kia vehicle in under 18 hours or a 7kW charger which will charge your fully electric Kia vehicle in under 10 hours.
Most of the UK's charging is done at home as it is the most convenient and usually the cheapest due to Off Peak tariffs.